Fiumei Residence Budapest
A modern urban style residential complex next to one of the main transportation hubs of Budapest. Located between District VII and VIII and only 20 minutes away from the historic centre,  it offers all you need in walking distance.
The facade is defined by modern simple lines and glass surfaces combined with a rustic brick wall cover and is equipped with minimalist erker balconies, adapts perfectly with the urban surroundings.
Perched on the highest floors, these apartments offer a skyline view of the city and feature exclusive amenities, smart house specs, and downtown luxury.
The apartments are designed according to the latest trends and highest design standards, to use with efficiency every square meter of the layout, in order to achieve a pleasing blend of contemporary comfort and urban style living.
Secure investment with high rate of return, suitable for both short and long term rental makes Fiumei Residence Budapest an attractive value for money purchase.
Area is offering the best public transport, combination of metro, bus and train. For international travelers Keleti train station is only few feet away.
In the heart of the city center, where you can find within walking distance famous restaurants, bars and shopping centers as well as cultural experience in historical Erkel Theatre.
Check out the apartments
Gallery
Scroll our gallery to find more interesting images and information.
Fiumei Residence is situated in the great location with easy access to all the area's activities. Modern housing surrounded by historical heritage. Whether you want to travel, shop or enjoy culture, you have all these options at your disposal.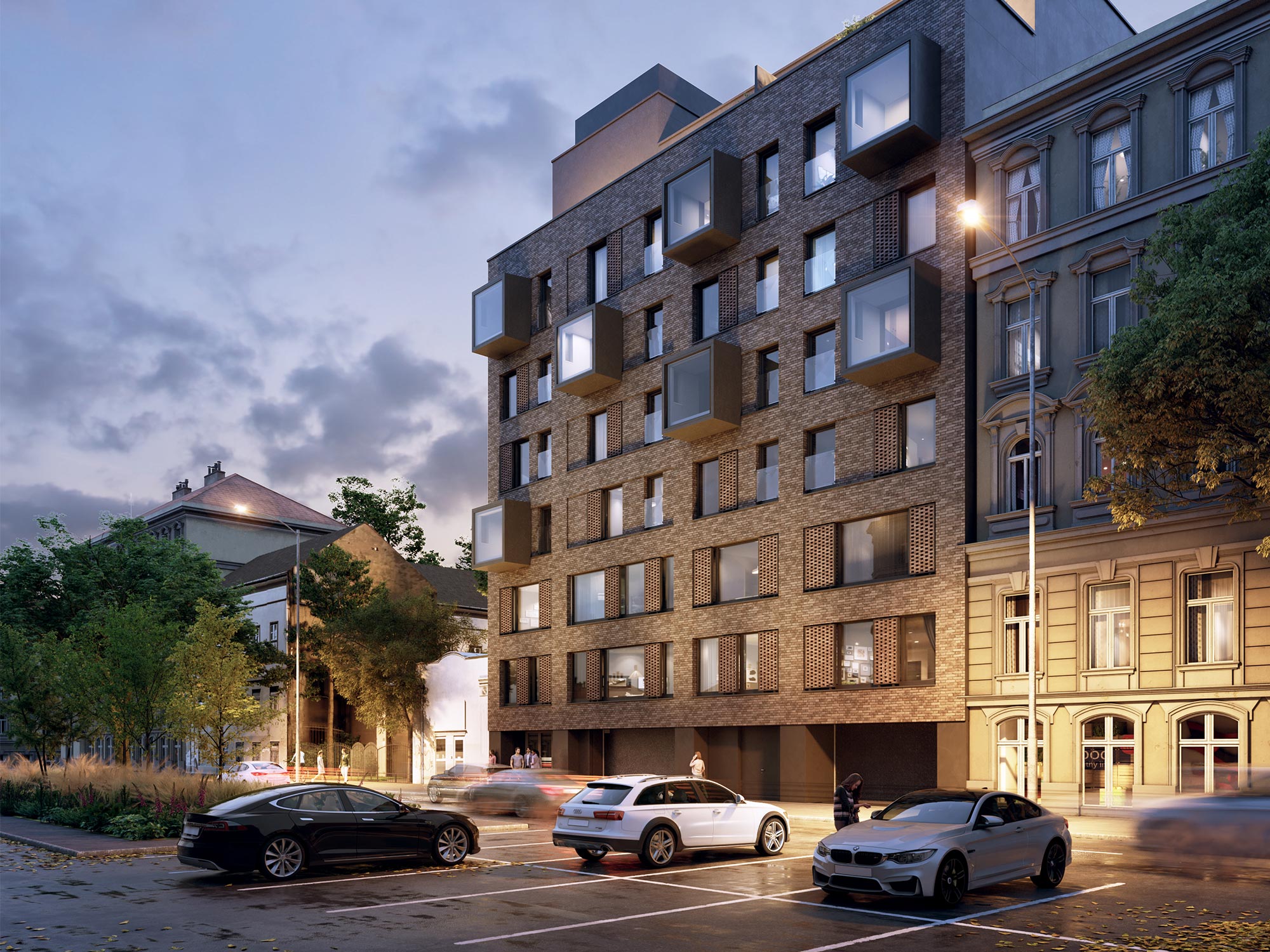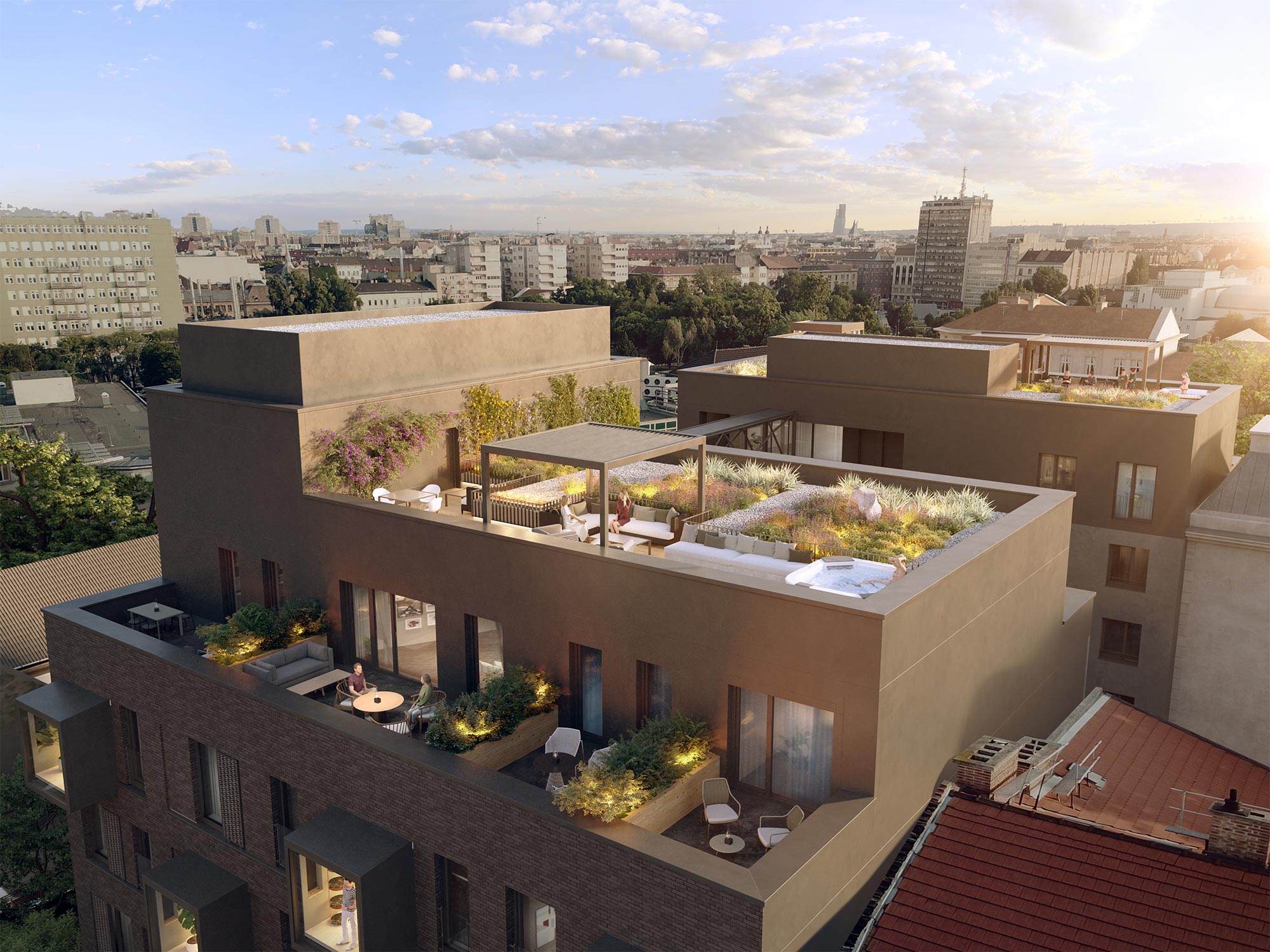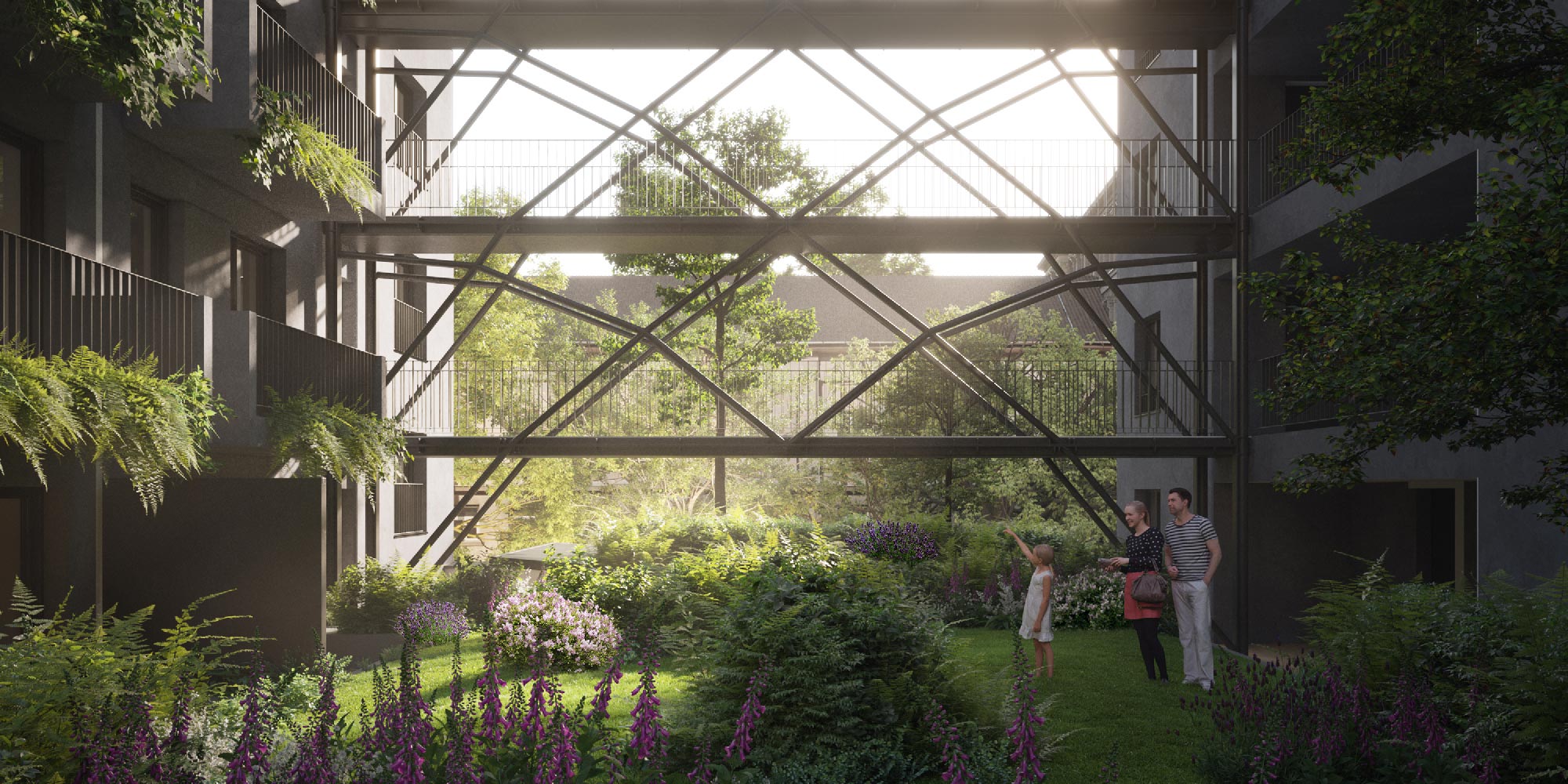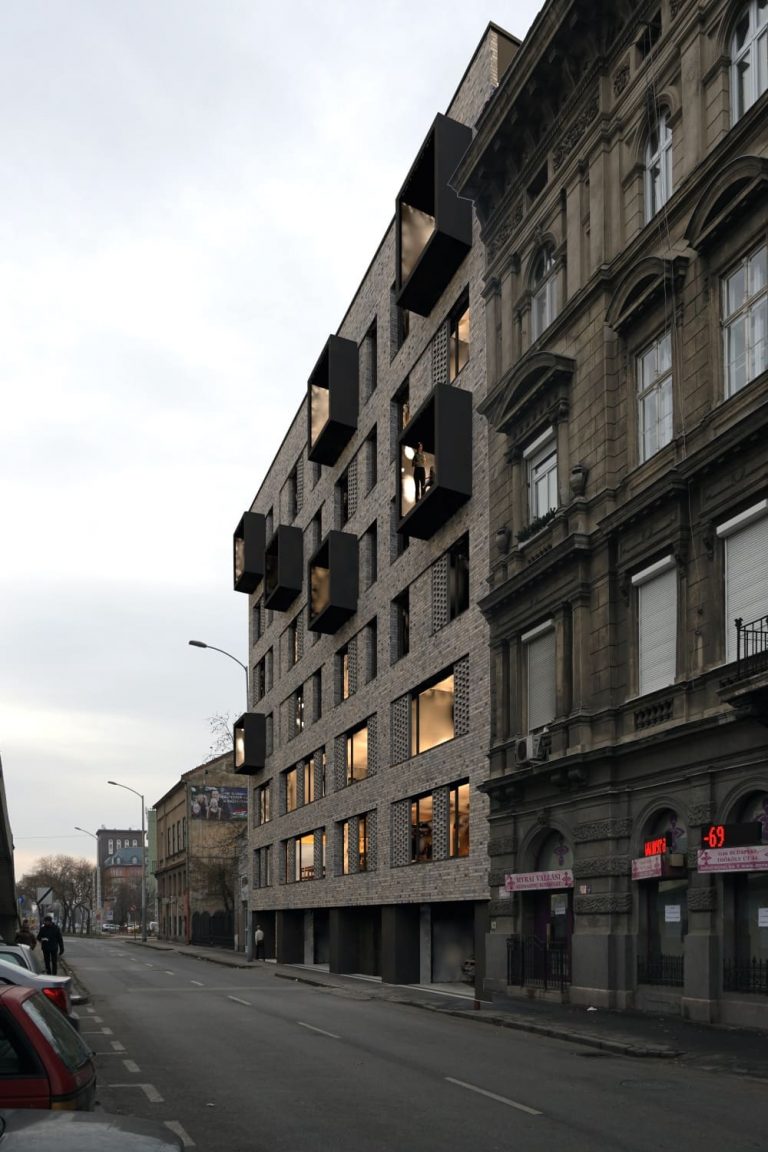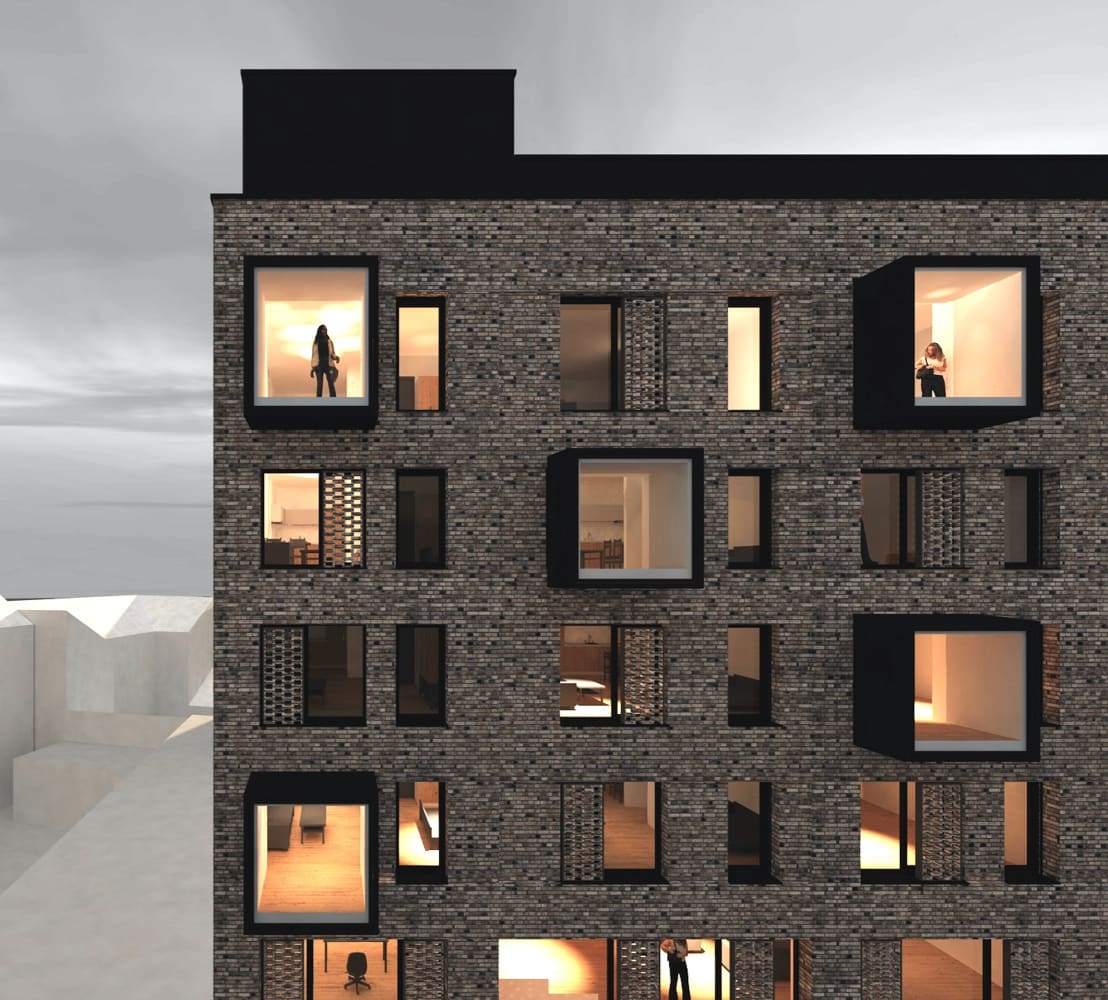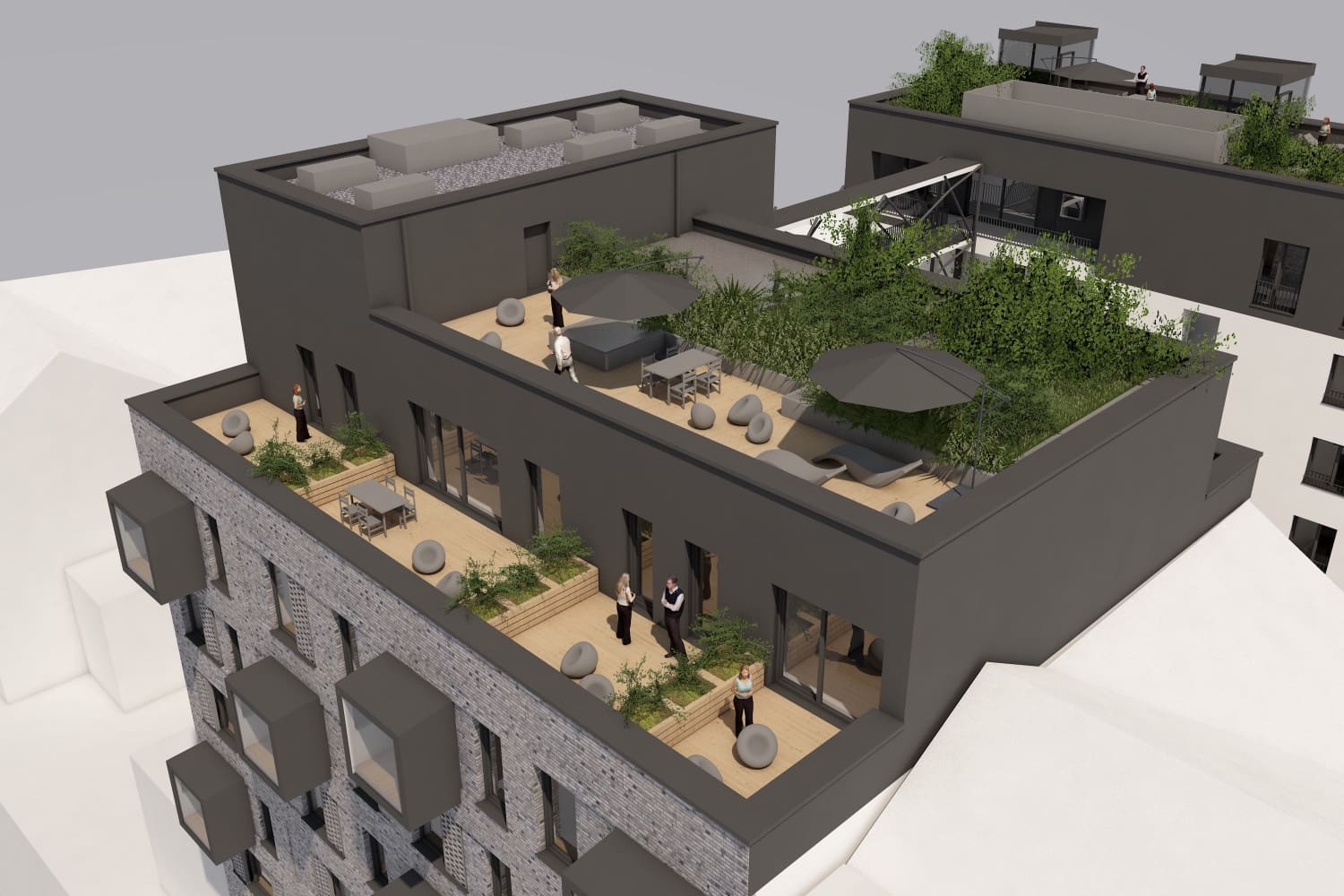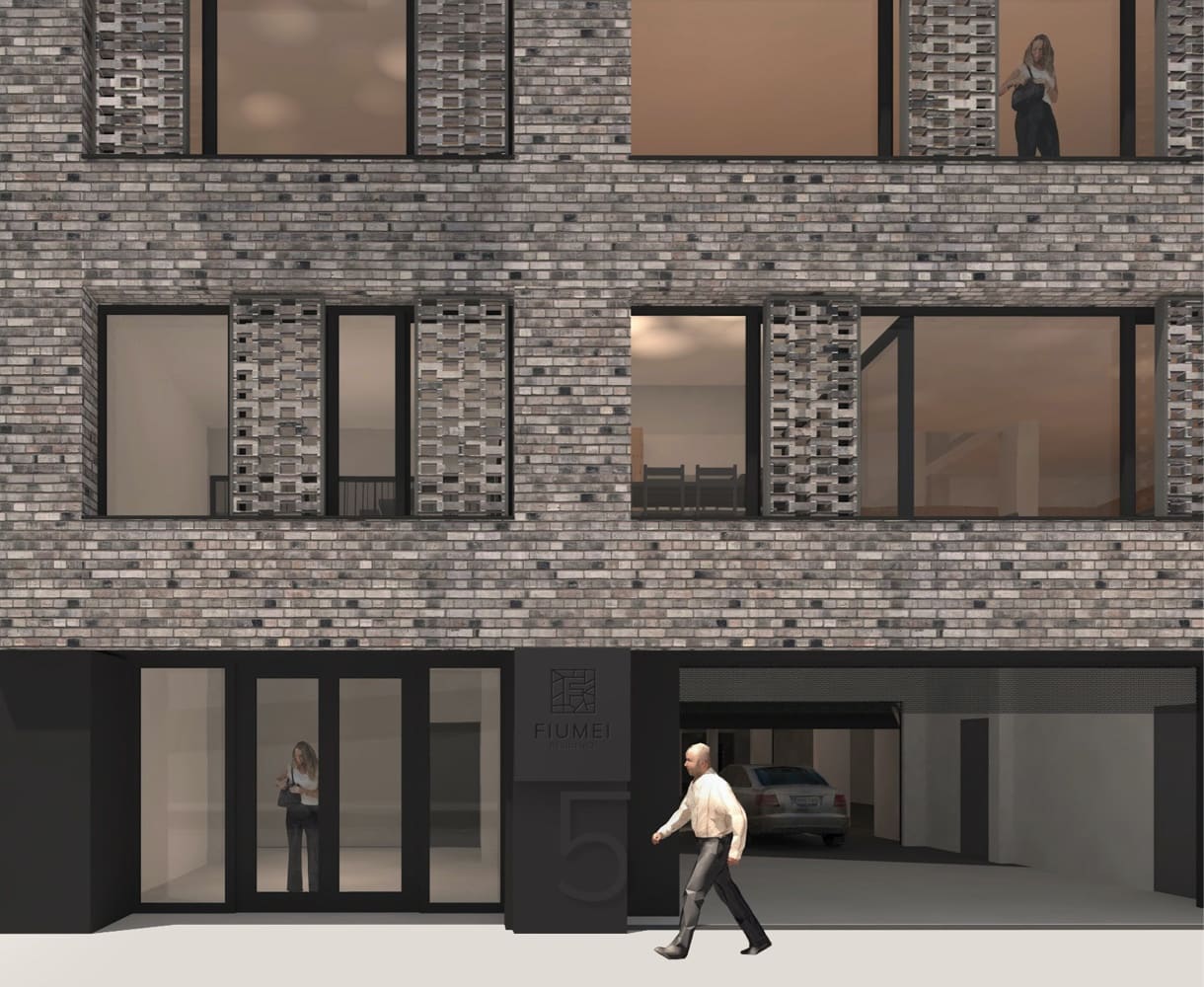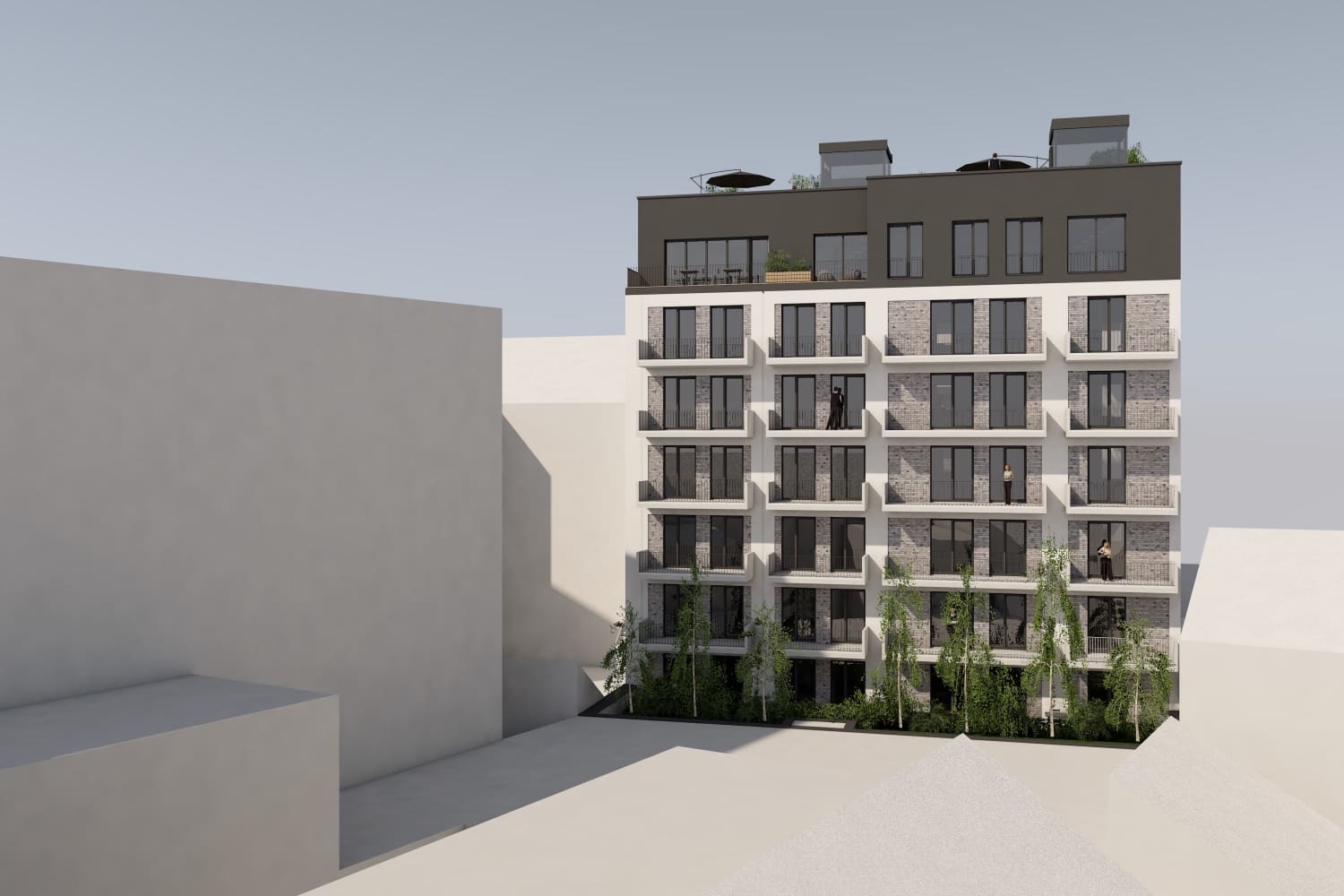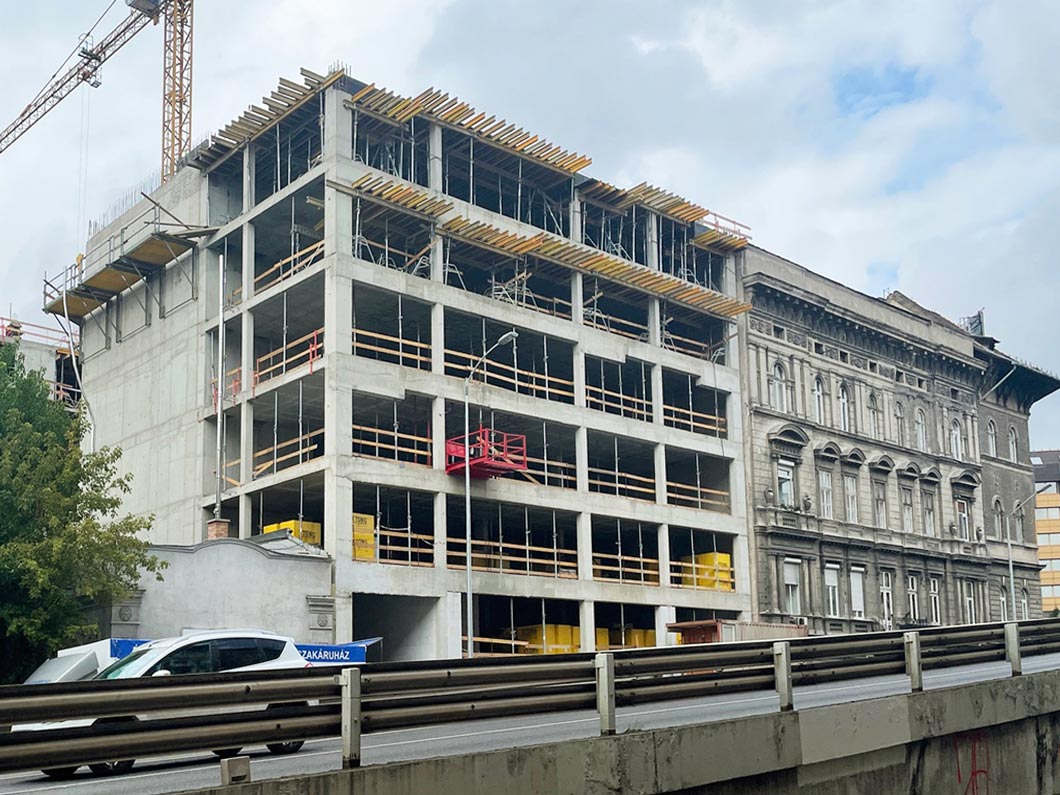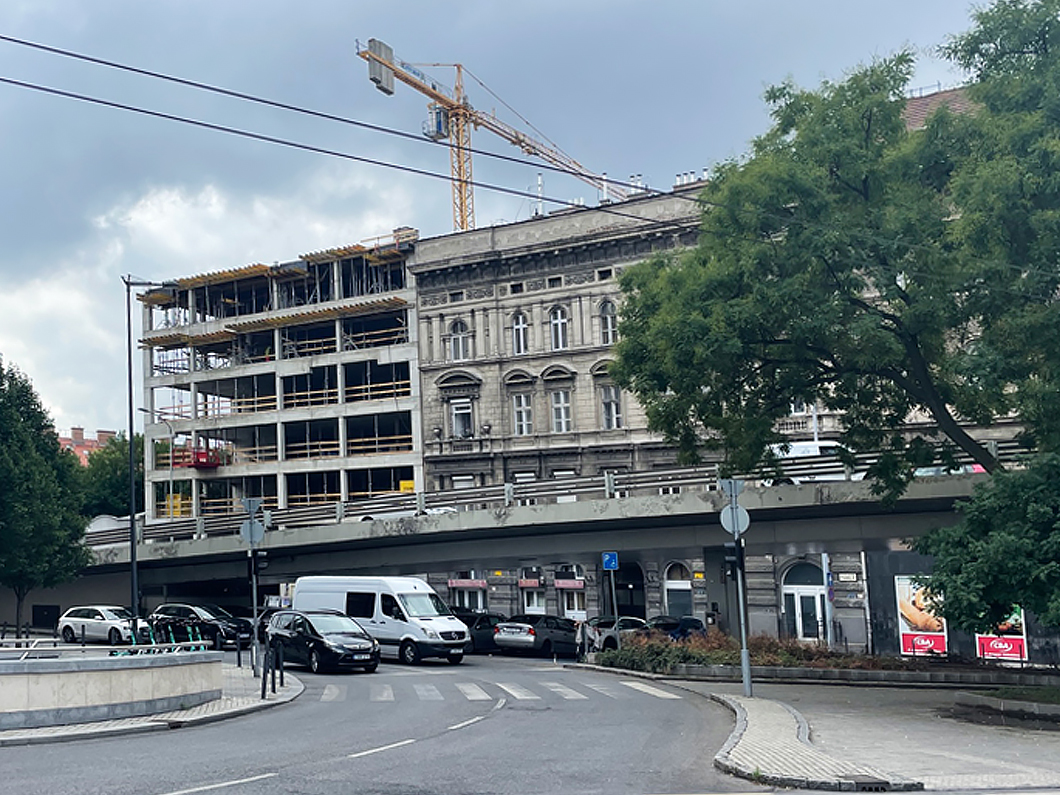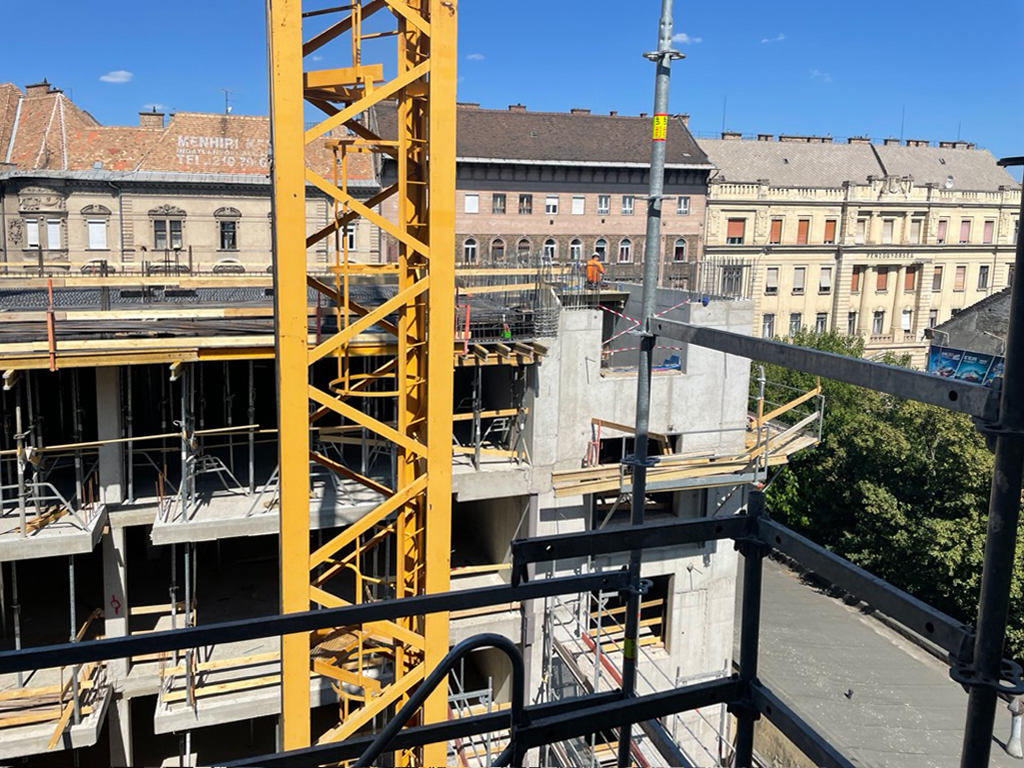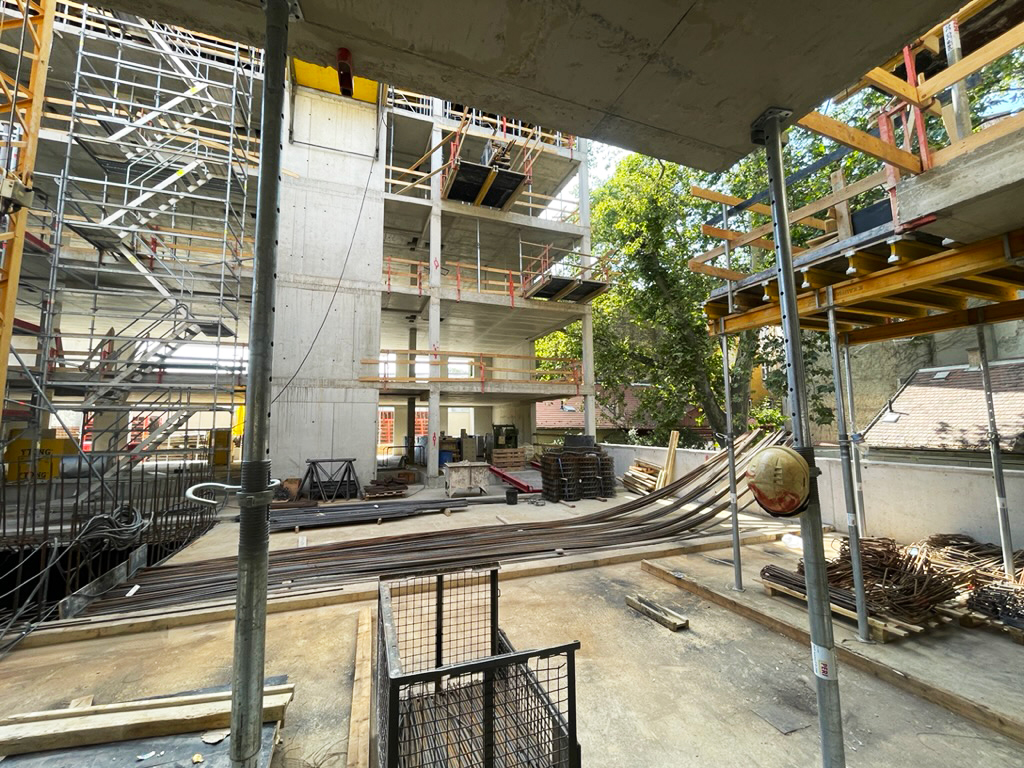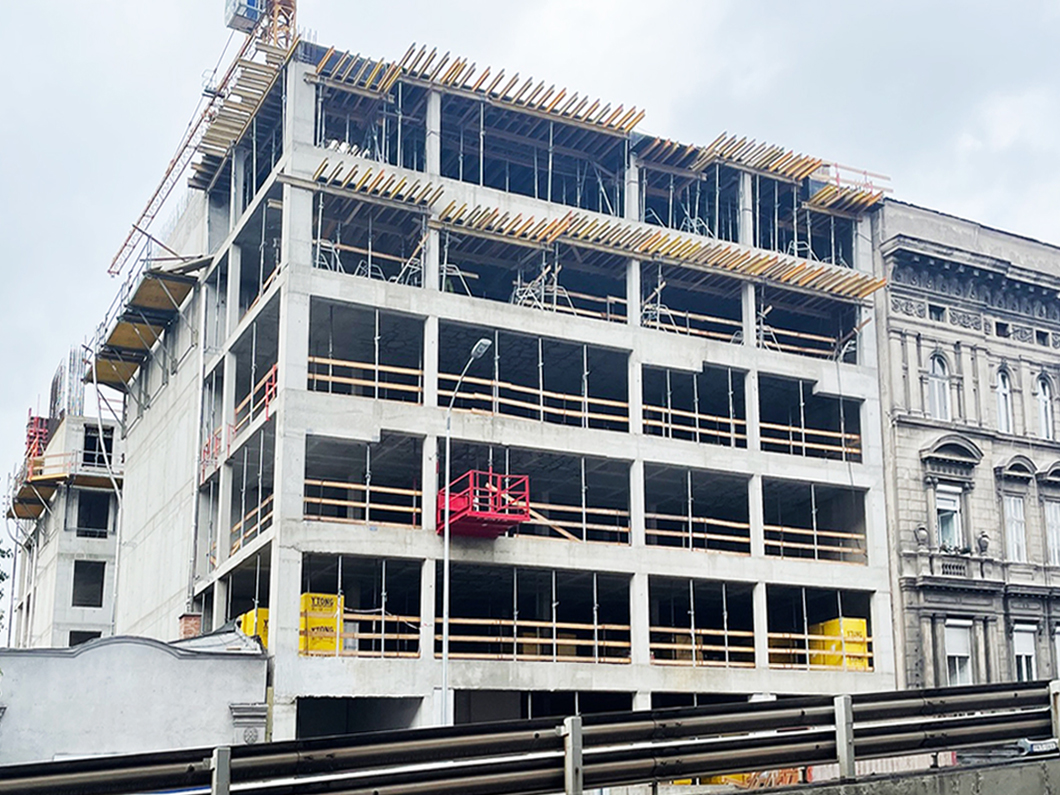 Technical Specification
Modern and smart features with the correct application of advanced materials and application methods, that offer better living conditions and ultimately a fine quality of life. The result combines the simple convenience of urban living with a family-friendly environment.
Check out the apartments
| | |
| --- | --- |
| Shading | Shading Remote-controlled outdoor anthracite aluminum blinds for each apartment (preparation). Safety glass for the Fasade apartments with extra acoustic insulation. |
| Heating | Energy-efficient gas central heating connected to Heat Pump, controlled by an autonomous thermostat regulator for each apartment. Underfloor heating for the Penthouses. |
| Cooling | Cooling Airconditioning Split unit preparation for each apartment. Fan-coil units for the Fasade and cooling panels for Penthouse apartments connected to Heat Pump. |
| Ventilation | Heat recovery ventilation with an air filtering system for the Fasade (Local) and Penthouse (Centralized) apartments. |
| Elevator | The main elevator is placed in Building B and is connected to Building A by a roofed pedestrian bridge. |
| Parking | Parking Two levels of garage parking for each resident (ground and underground), each one with a separate spacious entrance, and a possibility for EV charging in selected spots. |
| Storage | 30 storages in the garage levels close to parking spots, 3 – 6 m2 for the residents of our Project. |
| Facilities | Safe bicycle area for the residents and a separate room for recycling both placed on the ground floor. |
| Garden | The internal and back yard of the buildings, is fully covered by green areas with trees and bushes watered by an automated irrigation system. |
FLAT
BUILDING
FLOOR
ROOMS
Interior SQM
Exterior SQM
Total area SQM
Price HUF
availability
101
A
1
3
59,6
9,3
68,9
Sold
102
A
1
2
50,7
10,5
61,3
Sold
103
A
1
3
97,0
20,2
117,2
Sold
105
B
1
2
51,0
10,8
61,8
Sold
106
B
1
1
35,1
7,7
42,9
Sold
107
B
1
2
40,6
7,3
47,9
Sold
201
A
2
3
59,6
7,8
67,5
Sold
202
A
2
2
50,7
6,7
57,4
Sold
203
A
2
3
71,2
16,2
87,3
Sold
204
A
2
1
24,0
0,0
24,0
Sold
205
B
2
2
51,0
5,8
56,8
Sold
206
B
2
1
35,1
5,3
40,4
45 900 000
Free
LINK na PDF
207
B
2
2
40,6
5,0
45,6
Sold
301
A
3
3
59,6
7,8
67,5
Sold
302
A
3
2
50,7
6,7
57,4
63 500 000
Free
LINK na PDF
303
A
3
2
50,7
10,4
61,1
Sold
304
A
3
2
44,8
5,7
50,5
54 000 000
Reserved
LINK na PDF
305
B
3
2
51,0
5,8
56,8
62 500 000
Free
LINK na PDF
306
B
3
1
35,1
5,3
40,4
Sold
307
B
3
2
40,6
5,0
45,6
Sold
308
B
3
3
80,3
0,00
80,3
82 800 000
Free
LINK na PDF
309
B
3
2
40,5
0,00
40,5
Sold
310
B
3
2
46,3
0,00
46,3
54 700 000
Free
LINK na PDF
401
A
4
3
59,6
7,8
67,5
Sold
402
A
4
2
50,7
6,7
57,4
Sold
403
A
4
2
50,7
10,4
61,1
Sold
404
A
4
2
44,8
5,7
50,5
58 600 000
Free
LINK na PDF
405
B
4
2
51,4
5,6
57,0
Sold
406
B
4
1
35,1
5,2
40,3
48 600 000
Free
LINK na PDF
407
B
4
2
40,6
4,9
45,5
54 700 000
Reserved
LINK na PDF
408
B
4
3
85,9
0,00
85,9
91 800 000
Free
LINK na PDF
409
B
4
2
40,5
0,00
40,5
50 700 000
Free
LINK na PDF
410
B
4
2
43,6
0,00
43,6
52 800 000
Free
LINK na PDF
501
A
5
3
59,6
7,8
67,5
80 900 000
Free
LINK na PDF
502
A
5
2
50,7
6,7
57,4
Sold
503
A
5
2
50,7
10,4
61,1
Sold
504
A
5
3
44,8
5,7
50,5
Sold
505
B
5
2
51,0
5,6
56,7
66 600 000
Free
LINK na PDF
506
B
5
1
35,1
5,2
40,3
50 100 000
Free
LINK na PDF
507
B
5
2
40,6
4,9
45,5
Sold
508
B
5
3
80,4
0,00
80,4
88 600 000
Free
LINK na PDF
509
B
5
2
43,2
0,00
43,2
54 000 000
Free
LINK na PDF
510
B
5
2
43,6
0,00
43,6
54 700 000
Free
LINK na PDF
601
A
6
3
59,6
7,8
67,5
Sold
602
A
6
2
50,7
6,7
57,4
Sold
603
A
6
2
50,7
10,4
61,1
Sold
604
A
6
2
44,8
5,7
50,5
Sold
605
B
6
2
51,0
5,6
56,7
68 400 000
Free
LINK na PDF
606
B
6
1
34,98
4,80
39,78
51 200 000
Free
LINK na PDF
607
B
6
2
40,6
4,9
45,5
57 600 000
Free
LINK na PDF
608
B
6
3
85,9
0,00
85,9
97 900 000
Free
LINK na PDF
609
B
6
2
40,5
0,00
40,5
53 700 000
Reserved
LINK na PDF
610
B
6
2
46,3
0,00
46,3
Sold
701
A
7
4
90,5
43,3
133,8 + ROOF GARDEN
Free
LINK na PDF
702
A
7
4
100,8
43,8
144,6 + ROOF GARDEN
Free
LINK na PDF
703
B
7
4
90,1
54,6
144,7
Free
LINK na PDF
704
B
7
4
96,6
61,3
157,9 + ROOF GARDEN
Free
LINK na PDF
2021 Q3
Start of the project
2022 Q2
Finished skeleton construction